Hilmarton Preschool
Poynder Place,
Hilmarton, Calne
Wiltshire SN11 8SQ
Tel Preschool: 07798 643 028
Tel Admin: 07770 485 567
Registered Charity number: 1164622
Ofsted number: EY355474

Email: hilmartonkidzone@hotmail.co.uk
Web: www.hilmartonpreschool.co.uk

Hilmarton Preschool would love to hear from you! Simply fill in the form below and we will get back to you as soon as possible.

Hilmarton Primary School
Hilmarton Preschool is located on si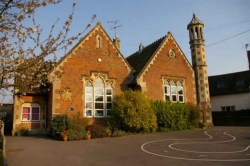 te at Hilmarton Primary School. The Primary School is a small friendly school and serves the village of Hilmarton and neighbouring hamlets and also welcomes children from the nearby town of Calne and the larger village of Lyneham.


The school caters for up to 112 pupils aged between 4 – 11 in four mixed age group classes. Their dedicated and highly committed team of staff aim to provide the children in their care with the best possible education – enabling every child to flourish in their own individual ways.

For more information on Hilmarton Primary School, please visit the Hilmarton Primary School website